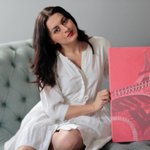 trav-elle by laerta premto
Hi :) My name is Laerta Premto and I am the founder of Trav-elle, an illustration and design brand. My artwork is full of bright and happy colors as I will slowly upload to my Society6 shop.
My inspiration comes from traveling wether it's places, nature, culture, or the little things in life. The world is a beautiful place and my mission is to inspire you.
Currently obsessing over the ocean and bohemian jewelry.
My childhood dream job: Fashion designer (how things change but hey you never know)
Social: http://instagram.com/trav_elle https://www.facebook.com/travelle25
trav-elle.com
Contact: info@trav-elle.com
Read more