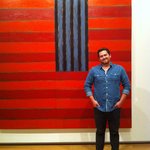 Travis Sykes
I'm a student at the University of North Texas, and as always I'm a starving artist. My Major is in Watercolor but I also was in the Drawing & Painting program here for some time. Help support your local artist's!
Read more
Travis Sykes's Store
Filter
You are currently on society6.com.