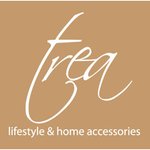 Trea
Trea is a home and accessory venture established by Trevor Bishop. Trevor is an artist and designer and especially passionate towards lifestyle and home accessory design. Please enjoy the range of products and designs at the store and hopefully there is something of interest to you! Trea joined Society6 on January 7, 2014
More
Trea is a home and accessory venture established by Trevor Bishop. Trevor is an artist and designer and especially passionate towards lifestyle and home accessory design.
Please enjoy the range of products and designs at the store and hopefully there is something of interest to you!
Trea joined Society6 on January 7, 2014.