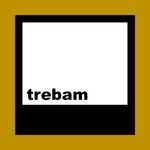 trebam
simple. happy. fun.
As a resident of New York City, the work of trebam is exactly like its motto - simple. happy. fun. The strength of trebam design is often on display in the vibrant digital patterns created. Hailing from a small town in the Midwestern part of the US, trebam started showcasing his pieces midway through 2013 and trebam work can be found today on several print-on-demand design websites worldwide.
WEBSITE http://trebamstyle.com
EMAIL trebamstyle@gmail.com
GET SOCIAL!
instagram | http://instagram.com/trebam
facebook | https://www.facebook.com/trebam
twitter | https://twitter.com/trebamstyle
tumblr | http://trebam.tumblr.com/
wanelo | http://wanelo.com/trebam
pinterest | http://pinterest.com/trebamstyle/
All work © trebam. Copying, altering, editing, displaying or redistribution of any trebam images without permission is strictly prohibited.
Read more
Wall Clocks by trebam
Filter