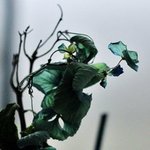 treechcakes
Trish Gambeta Photography. Let's see the world through a lens shall we? Sidenote: If you would like any of the prints B&W or Sepia, I would be happy to make those changes and post a new version just for you! You can contact me by email: etapat@hotmail.com treechcakes joined Society6 on June 1, 2015
More
Trish Gambeta Photography.
Let's see the world through a lens shall we?
Sidenote: If you would like any of the prints B&W or Sepia, I would be happy to make those changes and post a new version just for you!
You can contact me by email: etapat@hotmail.com
treechcakes joined Society6 on June 1, 2015.
treechcakes's Store
7 results
Filter