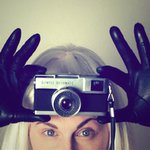 Treffly Coyne Studios
Hi. I'm Treffly and I appreciate you stopping by :) Photography is a great big passion of mine along with road trips and many times I combine the two. If you like my style and are looking for something specific, chances are that I have something in my archives so don't be afraid to ask!
Read more
Treffly Coyne Studios's Store
Filter
f612356f-3dcd-4f12-a002-e3e122863f03

Popular

a176b9d0-e8a0-4c53-8fa9-33ea5b7c7b79

All
Treffly Coyne Studios's Store
You are currently on society6.com.