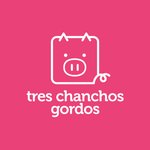 tres chanchos gordos
tres chanchos gordos is designed and made in Peru. We create fun designs from apparel to home goods to bring joy to your life! tres chanchos gordos es una marca diseñada y hecha en Perú. Creamos diseños con mensajes divertidos y los aplicamos en diferentes productos - desde ropa hasta accesorios para el hogar y así alegrar los días! tres chanchos gordos joined Society6 on April 15, 2014
More
tres chanchos gordos is designed and made in Peru. We create fun designs from apparel to home goods to bring joy to your life!
tres chanchos gordos es una marca diseñada y hecha en Perú. Creamos diseños con mensajes divertidos y los aplicamos en diferentes productos - desde ropa hasta accesorios para el hogar y así alegrar los días!
tres chanchos gordos joined Society6 on April 15, 2014.