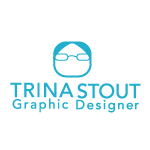 TrinaGD
I am a Graphic Designer. I fell in love with graphics in 2010, working in a game called second life. I have an AAS Degree in Graphic Design, and will be attending Eastern in the Fall to add 3d Animation to the mix of skills. My passions as a graphic designer, include illustration. event marketing, and packaging. I adore 3d modeling, and use some of those programs for designs for a game. I am here to make things, and enjoy life! TrinaGD joined Society6 on August 7, 2016
More
I am a Graphic Designer. I fell in love with graphics in 2010, working in a game called second life. I have an AAS Degree in Graphic Design, and will be attending Eastern in the Fall to add 3d Animation to the mix of skills.
My passions as a graphic designer, include illustration. event marketing, and packaging. I adore 3d modeling, and use some of those programs for designs for a game.
I am here to make things, and enjoy life!
TrinaGD joined Society6 on August 7, 2016.