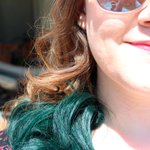 TrinaLynn
I'd like to think that my shop has a little something for everyone, whether you love books, galaxies, or positivity! Also, I love seeing my art in the wild, so if you buy something and post a photo on Instagram please tag it #trinalynnart and feel free to mention me @trinalynn_art as well! TrinaLynn joined Society6 on October 25, 2016
More
I'd like to think that my shop has a little something for everyone, whether you love books, galaxies, or positivity!
Also, I love seeing my art in the wild, so if you buy something and post a photo on Instagram please tag it #trinalynnart and feel free to mention me @trinalynn_art as well!
TrinaLynn joined Society6 on October 25, 2016.