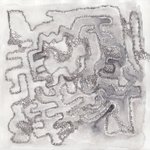 TriReeval
Hey! I make things! Isn't that cool? I think it's cool. Well, kinda. Most of the photos I post are scans of 35mm prints, in all their somewhat blurry, low-fi glory. As such, I wouldn't recommend getting super-big prints, the smaller sizes will look nicer. I'd also advise against getting any of the canvas prints, since canvas prints are stupid. http://baccivorousoctothorpe.tumblr.com/ TriReeval joined Society6 on March 5, 2013
More
Hey! I make things!
Isn't that cool?
I think it's cool.
Well, kinda.
Most of the photos I post are scans of 35mm prints, in all their somewhat blurry, low-fi glory.
As such, I wouldn't recommend getting super-big prints, the smaller sizes will look nicer.
I'd also advise against getting any of the canvas prints, since canvas prints are stupid.
http://baccivorousoctothorpe.tumblr.com/
TriReeval joined Society6 on March 5, 2013.