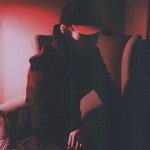 DASH-80
Photography by Trenton McElhinney Practicing photographer, aerial drone pilot, graphic designer and aspiring button pusher. Contact / dasheightyy[at]gmail.com - All photos © Trenton McElhinney & may not be used for any purposes without documented permission. Please credit me if you repost or reblog and don't crop or alter the images in any other way. Thank you. ∴ © trntn (2009-2013) DASH-80 joined Society6 on February 17, 2013
More
Photography by Trenton McElhinney
Practicing photographer, aerial drone pilot, graphic designer and aspiring button pusher.
Contact / dasheightyy[at]gmail.com
All photos © Trenton McElhinney & may not be used for any purposes without documented permission.
Please credit me if you repost or reblog and don't crop or alter the images in any other way.
Thank you.
∴
© trntn (2009-2013)
DASH-80 joined Society6 on February 17, 2013.
DASH-80's Store
10 results
Filter