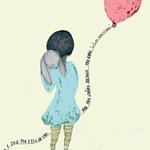 Trudi Drewett Illustration
About Trudi Drewett Illustration
I am an Illustration BA hon"s student at Plymouth University, going into my third year.
I get my inspiration from animals and nature around me. I am passionate about our environment, and love fairy tales. I like to use Pencils, Ink, Paint, textiles and mix it all up!
I want to create my own fairy tales for children, and the child within us all
To see what I am working on or just to say hello please go to:-
https://www.facebook.com/TrudiDrewettIllustrations
http://allabouttrudi.blogspot.co.uk
Trudi Drewett Illustration joined Society6 on May 1, 2013.