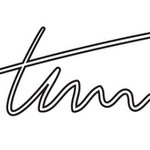 tunni
Tunni is a Melbourne based artist who creates solo, collaborative and community-based public art and fine art projects. Stencil art, paste-ups, murals and installations are all included in the canon of Tunni's work. In an attempt to rouse cultural dialogue and re-humanise public space, Tunni's actions, artworks and interventions are not ends in themselves, but rather they serve as a means to celebrate and react against our environments and our sense of freedom. tunni joined Society6 on March 18, 2012
More
Tunni is a Melbourne based artist who creates solo, collaborative and community-based public art and fine art projects. Stencil art, paste-ups, murals and installations are all included in the canon of Tunni's work.
In an attempt to rouse cultural dialogue and re-humanise public space, Tunni's actions, artworks and interventions are not ends in themselves, but rather they serve as a means to celebrate and react against our environments and our sense of freedom.
tunni joined Society6 on March 18, 2012.