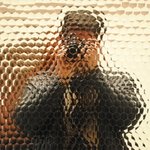 John Turck
John Turck is a New York city based collage artist with a passion for surreal imagery and music. He spends his days digging through magazines, and vintage books seeking inspiration and using them to create all handmade work. INSTAGRAM: https://instagram.com/turckcollage/ TUMBLR: http://johnturck.tumblr.com/ John Turck joined Society6 on May 23, 2013
More
John Turck is a New York city based collage artist with a passion for surreal imagery and music. He spends his days digging through magazines, and vintage books seeking inspiration and using them to create all handmade work.
INSTAGRAM: https://instagram.com/turckcollage/ TUMBLR: http://johnturck.tumblr.com/
John Turck joined Society6 on May 23, 2013.