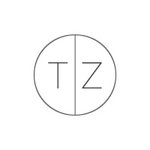 Twelve Zulu
Just another photographer. I like watching spaghetti go limp in boiling water, remembering or recognizing places by their scent, and untangling knots that other people have given up on. I dislike team sports, missing the very beginning of a movie, and freshly washed laundry falling on the floor right out of the machine. If the above doesn't mean anything to you, check out the French movie "Le fabuleux destin d'Amélie Poulain". Twelve Zulu joined Society6 on April 3, 2015
More
Just another photographer.
I like watching spaghetti go limp in boiling water, remembering or recognizing places by their scent, and untangling knots that other people have given up on.
I dislike team sports, missing the very beginning of a movie, and freshly washed laundry falling on the floor right out of the machine.
If the above doesn't mean anything to you, check out the French movie "Le fabuleux destin d'Amélie Poulain".
Twelve Zulu joined Society6 on April 3, 2015.