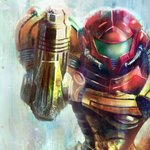 Tyler Edlin Art
Tyler Edlin is an illustrator and concept artist. He offers a variety of creative services such as game illustration, book cover design, and pre-vis concept art. Specializing in environment art, he creates vast worlds filled with epc vistas. He is available for freelance and contract positions. If you want to work together, or for any other inquiries, email him at Tyler@tyleredlinart.com Tyler Edlin Art joined Society6 on October 4, 2012
More
Tyler Edlin is an illustrator and concept artist. He offers a variety of creative services such as game illustration, book cover design, and pre-vis concept art. Specializing in environment art, he creates vast worlds filled with epc vistas.
He is available for freelance and contract positions. If you want to work together, or for any other inquiries, email him at Tyler@tyleredlinart.com
Tyler Edlin Art joined Society6 on October 4, 2012.