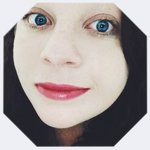 Type of Faith
I am a photographer and graphic designer that creates 'adventure' art at the Society6 page, Leah Flores Designs. Over the years I have had many friends request that I make my same designs, but with Bible verses. Personally, I am not religious, but respect those of all faith backgrounds and decided to make an art page dedicated to uplifting, spiritual sayings from various religions. If you have a particular request please send me a message! Checkout my other designs here: http://society6.com/floresimagespdx Type of Faith joined Society6 on September 21, 2013
More
I am a photographer and graphic designer that creates 'adventure' art at the Society6 page, Leah Flores Designs. Over the years I have had many friends request that I make my same designs, but with Bible verses. Personally, I am not religious, but respect those of all faith backgrounds and decided to make an art page dedicated to uplifting, spiritual sayings from various religions. If you have a particular request please send me a message!
Checkout my other designs here: http://society6.com/floresimagespdx
Type of Faith joined Society6 on September 21, 2013.