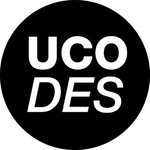 UCO Design
UCO DESIGN DEPARTMENT STORE The UCO Design Society6 store is dedicated to showing off the work of our very own students – current and alumni, as well as faculty & staff. Each student whose work is displayed has generously donated their designs, or parts of their designs, and has given us permission to sell these products to support themselves and their peers. All proceeds from your purchases go directly to support our students in design competitions, such as the American Advertising Awards, or ADDYs, AIGA Flux, competitions for Print, HOW, CA, and much more.
UCO DESIGN AWARDS & COMPETITIONS In 2014, UCO Design students won 3 national Student ADDY Awards. Each national award-winning student was among the 31 Central graphic design students who brought home a total of 90 awards at the 2014 Oklahoma City ADDY Awards, including the coveted "Braggy" award, given to the university with the most student winners.
ABOUT UCO DESIGN As design disciplines continue to grow, design students need an environment in which they can develop their skills, knowledge and identities as designers. With that in mind, the Department of Design was created in 2001 as a part of the College of Fine Arts and Design. UCO is the first university in the region to house its design programs, Graphic Design and Interior Design, in their own Department of Design.
Design students and faculty are active in AIGA- American Institute of Graphic Arts, ASID- American Society of Interior Designers and IIDA-International Interior Design Association
Read more