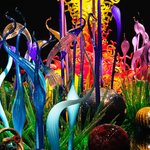 Unbearably Light
I love traveling to learn about different people and cultures. I love photography for its ability to capture a moment and recreate a feeling. For more pictures, check out: https://www.flickr.com/photos/y_xiong/ Feel free to email me at things [dot] unwanted [at] gmail [dot] com with any requests or questions. I'd love to hear from you! :) Unbearably Light joined Society6 on January 29, 2015
More
I love traveling to learn about different people and cultures. I love photography for its ability to capture a moment and recreate a feeling.
For more pictures, check out: https://www.flickr.com/photos/y_xiong/
Feel free to email me at things [dot] unwanted [at] gmail [dot] com with any requests or questions. I'd love to hear from you! :)
Unbearably Light joined Society6 on January 29, 2015.