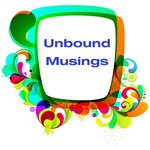 Unbound Musings
I graduated from the Cleveland Institute of Art with a degree in Biomedical Art and minor in Graphic Design. In college, I took electives in photography, glass blowing, book binding and 3D modeling. In my down time I enjoy making jewelry, hair accessories and coptic bound books for sale on Etsy. www.megankerndesign.com Unbound Musings joined Society6 on January 2, 2013
More
I graduated from the Cleveland Institute of Art with a degree in Biomedical Art and minor in Graphic Design. In college, I took electives in photography, glass blowing, book binding and 3D modeling. In my down time I enjoy making jewelry, hair accessories and coptic bound books for sale on Etsy.
www.megankerndesign.com
Unbound Musings joined Society6 on January 2, 2013.