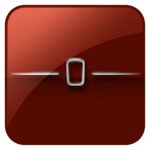 Uncanny Drive
uncanny: odd, uncomfortably strange; beyond the ordinary or normal drive: to strive vigorously; a carpark; to convey in a vehicle www.uncannydrive.com Some vehicles can be so iconic that they are easily recognizable by basic outlines. Some will be more obscure here than others, but all have their enthusiasts. These sketches attempt to capture those basic shapes & forms. Please visit our blog for occasional updates & commentary, or our our tumblelog for frequent posts and inspirations on the artistry of automobiles. If you'd like to be notified of updates or new products, please consider subscribing to one of our mailing lists. All are accessible from our main website: www.uncannydrive.com . All the best, j.ron Uncanny Drive joined Society6 on December 23, 2011
More
uncanny: odd, uncomfortably strange; beyond the ordinary or normal drive: to strive vigorously; a carpark; to convey in a vehicle
www.uncannydrive.com
Some vehicles can be so iconic that they are easily recognizable by basic outlines. Some will be more obscure here than others, but all have their enthusiasts. These sketches attempt to capture those basic shapes & forms.
Please visit our blog for occasional updates & commentary, or our our tumblelog for frequent posts and inspirations on the artistry of automobiles. If you'd like to be notified of updates or new products, please consider subscribing to one of our mailing lists. All are accessible from our main website: www.uncannydrive.com .
All the best,
j.ron
Uncanny Drive joined Society6 on December 23, 2011.