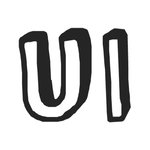 unexpected inspiration
Do you ever feel like Pornhub spambots are trying to get a deeper message across through their seemingly nonsensical comments? Or that there is a hidden spiritual meaning in the drunken graffiti that looks like it was etched into the bathroom stall with a pair of rusty tweezers? I believe the art of unsolicited messages, both online and offline, is the most beautiful, underrated form of poetry. To create my work, I take real bathroom wall notes and spam comments out of context and give them a romantic twist, to create the perfect gift for you to give to your sweetheart. unexpected inspiration joined Society6 on February 2, 2016
More
Do you ever feel like Pornhub spambots are trying to get a deeper message across through their seemingly nonsensical comments? Or that there is a hidden spiritual meaning in the drunken graffiti that looks like it was etched into the bathroom stall with a pair of rusty tweezers?
I believe the art of unsolicited messages, both online and offline, is the most beautiful, underrated form of poetry. To create my work, I take real bathroom wall notes and spam comments out of context and give them a romantic twist, to create the perfect gift for you to give to your sweetheart.
unexpected inspiration joined Society6 on February 2, 2016.