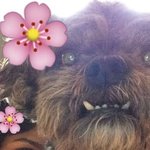 Upalicious Art
My name is Upasna Mehta (aka Upa & Upalicious). I live, study, paint, draw, and photograph in south western Ontario. My work aims to promote harmony amongst different people, and between humans and the rest of the natural world through artwork. If you feel inclined, visit my website: http://upadmehta.wixsite.com/-upalicious-art- Upalicious Art joined Society6 on November 17, 2016
More
My name is Upasna Mehta (aka Upa & Upalicious). I live, study, paint, draw, and photograph in south western Ontario. My work aims to promote harmony amongst different people, and between humans and the rest of the natural world through artwork.
If you feel inclined, visit my website: http://upadmehta.wixsite.com/-upalicious-art-
Upalicious Art joined Society6 on November 17, 2016.