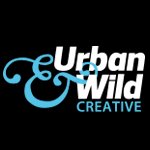 Urban & Wild Creative
Hello! My name is Joanna Usherwood and I am the owner of Urban & Wild Creative, a design and illustration brand based in the UK. What inspires me? All things flora and foliage and in addition I am captivated by textures and pattern. I trained as a painter before becoming a designer, hence my work is a mixture of had drawn and painted and digitally created work. I also incorporate photography.
Two random facts about me: Unbeknownst to me, one of my paintings bought for a collection ended up in an exhibition with a Matisse, a Picasso and a Claes Oldenburg. Another strange fact is that I once had a lovely black bear named after me.
Website and shop: www.urbanandwildcreative.com/shop Contact: www.urbanandwildcreative.com/contact
Read more