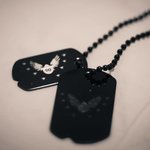 UrbanVector
UrbanVector is recognized by it's solid and fierce collective designs to deliver a wide range of visual arts, photography, videography and music. As technology evolves, UrbanVector will utilize it's techniques, skills, and methods to hence the craft of crypto mining. Art Direction | Photography | Videography | Crypto Mining | Music UrbanVector joined Society6 on May 1, 2014
More
UrbanVector is recognized by it's solid and fierce collective designs to deliver a wide range of visual arts, photography, videography and music.
As technology evolves, UrbanVector will utilize it's techniques, skills, and methods to hence the craft of crypto mining.
Art Direction | Photography | Videography | Crypto Mining | Music
UrbanVector joined Society6 on May 1, 2014.