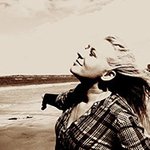 Urukure
I started to draw and paint from my early years. Art was always part of my life. In 2004 I started studying Architecture and this is where my real passion for art bloomed. I`m an architect by proffesion and an artist – from love. I`m happy I can join my passion with You. Thank You for visiting my shop. Urukure joined Society6 on September 9, 2014
More
I started to draw and paint from my early years. Art was always part of my life. In 2004 I started studying Architecture and this is where my real passion for art bloomed. Im an architect by proffesion and an artist – from love. Im happy I can join my passion with You.
Thank You for visiting my shop.
Urukure joined Society6 on September 9, 2014.