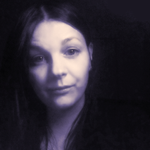 VaivaLilith
www.vaivalilith.com My name is Vaiva, I am an Artist, Graphic Designer and Founder of Vaiva Lilith which is my design studio and brand. I create under the pseudonym Vaiva Lilith. Lilith- contrary to popular sources and myths was seen as a symbol of wisdom, knowledge, independence, freedom of thought and of liberation for woman. Lilith's sacred animal is the Owl, symbolizing wisdom and learning. My educational background includes a BA in fine arts from the Vilnius Academy of Arts, Lithuania. My experience covers illustration and design for print and digital, promotional artwork and logo design from working for myself as well as for an advertising agency. I offer design services to businesses of all sizes around the world. As a confident individual I liaise with various individuals at all levels and maintain professionalism at all times.  I am attracted to mystics, romanticism, medieval era, darkness, mythology and everything unusual. Please feel free to check out my recent works or visit my shop. VaivaLilith joined Society6 on July 9, 2014
More
www.vaivalilith.com
My name is Vaiva, I am an Artist, Graphic Designer and Founder of Vaiva Lilith which is my design studio and brand. I create under the pseudonym Vaiva Lilith.
Lilith- contrary to popular sources and myths was seen as a symbol of wisdom, knowledge, independence, freedom of thought and of liberation for woman. Lilith's sacred animal is the Owl, symbolizing wisdom and learning.
My educational background includes a BA in fine arts from the Vilnius Academy of Arts, Lithuania. My experience covers illustration and design for print and digital, promotional artwork and logo design from working for myself as well as for an advertising agency. I offer design services to businesses of all sizes around the world. As a confident individual I liaise with various individuals at all levels and maintain professionalism at all times.
I am attracted to mystics, romanticism, medieval era, darkness, mythology and everything unusual.
Please feel free to check out my recent works or visit my shop.
VaivaLilith joined Society6 on July 9, 2014.