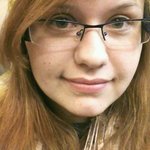 valerie shimonis
valerie is a photographer from the northeast, with no specific specialization. she graduated from marywood university in 2012 and has since only taken on personal projects and clients. working in industrial america, she is trying to make a living and stay a float, but hopes to soon gain a job in her art field. valerie is passionate about all art and artists and is open to exploring the different realms of this. here you can find different works with varied styles and themes. she takes pride in this diversity. enjoy! valerie shimonis joined Society6 on February 14, 2014
More
valerie is a photographer from the northeast, with no specific specialization. she graduated from marywood university in 2012 and has since only taken on personal projects and clients. working in industrial america, she is trying to make a living and stay a float, but hopes to soon gain a job in her art field.
valerie is passionate about all art and artists and is open to exploring the different realms of this. here you can find different works with varied styles and themes. she takes pride in this diversity.
enjoy!
valerie shimonis joined Society6 on February 14, 2014.
valerie shimonis's Store
14 results
Filter