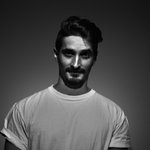 Valerio Pellegrini
Valerio Pellegrini is a communication designer based in Milan. Specifically, he deals with data visualization, graphic design, illustration and editorial design. He collaborates with research laboratories and studios in Italy and as a freelancer for the United States, Great Britain, Holland, Japan and China. E-mail: valerio.pellegrini.aog@gmail.com Valerio Pellegrini joined Society6 on January 25, 2015
More
Valerio Pellegrini is a communication designer based in Milan. Specifically, he deals with data visualization, graphic design, illustration and editorial design. He collaborates with research laboratories and studios in Italy and as a freelancer for the United States, Great Britain, Holland, Japan and China.
E-mail: valerio.pellegrini.aog@gmail.com
Valerio Pellegrini joined Society6 on January 25, 2015.