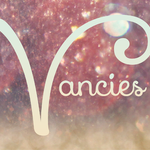 Vancies
Vancies Etsy: Home of the Original Beverage Beasties In the same spirit of cloud watching, I look at the mess I've made after a drink to find a fantastical creature inside. Instead of keeping these beasts to myself, I've unleashed them on the world by putting pen to coaster. Some emerge as horrors from a nightmare, while some are happy hybrids of the world we all know. All are born from a sipped beverage, the lines of chance, and the details of imagination. Each Beverage Beastie comes with origin information such as the place of birth, what it is made of, and whose thirst brought it to be. In addition to Beverage Beasties, Vancies is also the home of Goodface Portraiture. A custom hand drawn portrait of a favorite photo is a unique gift that any friend or family member will love. Portraits are the perfect solution for gift-giving holidays, birthdays, weddings, and anniversaries. Whatever the occasion, your gift will be treasured for generations to come. Each Goodface Portrait comes with the option to buy various merchandise featuring your portrait and a complimentary creation video with the background song of your choice. The video will be posted shortly after the completion of your portrait. An example can be seen here: https://www.facebook.com/amgood20/videos/10101124139727167/ Vancies joined Society6 on January 13, 2016
More
Vancies Etsy: Home of the Original Beverage Beasties
In the same spirit of cloud watching, I look at the mess I've made after a drink to find a fantastical creature inside. Instead of keeping these beasts to myself, I've unleashed them on the world by putting pen to coaster. Some emerge as horrors from a nightmare, while some are happy hybrids of the world we all know. All are born from a sipped beverage, the lines of chance, and the details of imagination. Each Beverage Beastie comes with origin information such as the place of birth, what it is made of, and whose thirst brought it to be.
In addition to Beverage Beasties, Vancies is also the home of Goodface Portraiture. A custom hand drawn portrait of a favorite photo is a unique gift that any friend or family member will love. Portraits are the perfect solution for gift-giving holidays, birthdays, weddings, and anniversaries. Whatever the occasion, your gift will be treasured for generations to come.
Each Goodface Portrait comes with the option to buy various merchandise featuring your portrait and a complimentary creation video with the background song of your choice. The video will be posted shortly after the completion of your portrait. An example can be seen here: https://www.facebook.com/amgood20/videos/10101124139727167/
Vancies joined Society6 on January 13, 2016.