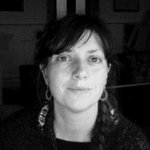 Vanessa Hutchinson
I'm Vanessa Hutchinson, an illustrator from West Brunswick, Melbourne, Australia. You will find giclee prints of original ink drawings here. I hope you find something you like. If not, come back soon I will be posting new designs regularly. Requests are welcome. Thanks a lot for visiting. I hope to see you here again.
 Vanessa Hutchinson joined Society6 on January 19, 2015
More
I'm Vanessa Hutchinson, an illustrator from West Brunswick, Melbourne, Australia.
You will find giclee prints of original ink drawings here. I hope you find something you like.
If not, come back soon I will be posting new designs regularly. Requests are welcome.
Thanks a lot for visiting. I hope to see you here again.
Vanessa Hutchinson joined Society6 on January 19, 2015.
Vanessa Hutchinson's Store
29 results
Filter