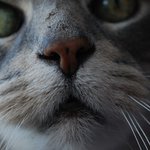 Vanilla Extinction
I have always been interested in photography but have become impassioned by it for the past five years. I really don't know much about the technical side of photography I just know what I like and am fortunate enough to be able to capture that in a notable fashion. I will photograph almost anything but my favorite is my pets, nature and wildlife. I have been featured in the 2012/2013 and the 2014/2015 Great Lakes calendar. Also, my photo titled "Boreal" will be the December photo in the "Discover Wisconsin" 2015. I have placed in several photo contests in the past five years. I have sold my art in 22 different countries through other online shops that I have! I love that I now have an outlet where I am allowed to share my photos on a diverse collection of gifts and among an incredible group of artists! Social Networks: https://twitter.com/vanillaextinct https://www.facebook.com/VanillaExtinction https://plus.google.com/u/0/b/100486791966758107656/100486791966758107656/posts https://www.flickr.com/photos/vanillaextinction/?details=1 My other online stores: https://www.etsy.com/shop/VanillaExtinction?ref=hdr_shop_menu http://www.zazzle.com/vanillaextinctions http://www.zazzle.com/germanshepherdstore/gifts?st=ranking&sd=asc http://www.zazzle.com/justgreetingcards Vanilla Extinction joined Society6 on November 30, 2013
More
I have always been interested in photography but have become impassioned by it for the past five years. I really don't know much about the technical side of photography I just know what I like and am fortunate enough to be able to capture that in a notable fashion. I will photograph almost anything but my favorite is my pets, nature and wildlife.
I have been featured in the 2012/2013 and the 2014/2015 Great Lakes calendar. Also, my photo titled "Boreal" will be the December photo in the "Discover Wisconsin" 2015. I have placed in several photo contests in the past five years.
I have sold my art in 22 different countries through other online shops that I have! I love that I now have an outlet where I am allowed to share my photos on a diverse collection of gifts and among an incredible group of artists!
Social Networks:
https://twitter.com/vanillaextinct https://www.facebook.com/VanillaExtinction https://plus.google.com/u/0/b/100486791966758107656/100486791966758107656/posts https://www.flickr.com/photos/vanillaextinction/?details=1
My other online stores:
https://www.etsy.com/shop/VanillaExtinction?ref=hdr_shop_menu
http://www.zazzle.com/vanillaextinctions
http://www.zazzle.com/germanshepherdstore/gifts?st=ranking&sd=asc
http://www.zazzle.com/justgreetingcards
Vanilla Extinction joined Society6 on November 30, 2013.