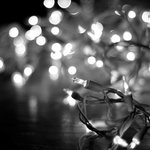 veadavies
I've always enjoyed taking pictures but never really, truly fell in love until college. The darkroom was therapeutic, watching the image slowly appear was magic. I knew I had discovered something special. Fast forward 10 years, one husband and two kids later and here I am. I'm sadly no longer in the darkroom but my love for photography has been rekindled, now stronger than ever. I am still learning and growing and every shoot is an adventure. I hope you enjoy these snippets of my journey. veadavies joined Society6 on November 10, 2014
More
I've always enjoyed taking pictures but never really, truly fell in love until college. The darkroom was therapeutic, watching the image slowly appear was magic. I knew I had discovered something special.
Fast forward 10 years, one husband and two kids later and here I am. I'm sadly no longer in the darkroom but my love for photography has been rekindled, now stronger than ever. I am still learning and growing and every shoot is an adventure. I hope you enjoy these snippets of my journey.
veadavies joined Society6 on November 10, 2014.
veadavies's Store
9 result
Filter