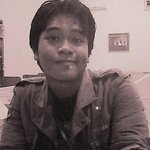 Vector Volt
Vector Addict from Indonesia. Even not in a base of design graphic education, My passion in designing has drag me into graphic design business. Almost all of my artworks is autodidact through myself experiment for almost 5 years. Custom Designs / Comission / Contact: hamzento@gmail.com Vector Volt joined Society6 on May 3, 2014
More
Vector Addict from Indonesia. Even not in a base of design graphic education, My passion in designing has drag me into graphic design business. Almost all of my artworks is autodidact through myself experiment for almost 5 years.
Custom Designs / Comission / Contact: hamzento@gmail.com
Vector Volt joined Society6 on May 3, 2014.