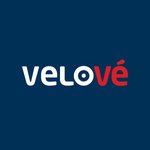 VELOVE Creative Studio
www.velove.co Potencia creativa para tus ideas. Conceptos creativos de comunicación visual para la promoción e impulso de proyectos de la industria cultural en todas las plataformas de difusión actuales. Boosting creativity for your ideas. Creative concepts of visual communication to promote and encourage projects from the cultural industry involving all current media platforms. VELOVE Creative Studio joined Society6 on December 11, 2014
More
www.velove.co
Potencia creativa para tus ideas.
Conceptos creativos de comunicación visual para la promoción e impulso de proyectos de la industria cultural en todas las plataformas de difusión actuales.
Boosting creativity for your ideas.
Creative concepts of visual communication to promote and encourage projects from the cultural industry involving all current media platforms.
VELOVE Creative Studio joined Society6 on December 11, 2014.
VELOVE Creative Studio's Store
62 results
Filter