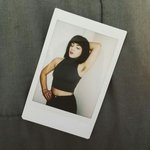 Lady Grey
i'm a sluggy lady living on lame island trying to get out west and i like to art when i feel down and this is just what comes out. i own a lot of velvet. my favorite book is brave new world and i like jellyfish, the x files, and earl grey tea. bravewnewgurl.tumblr.com questions or requests contact my email xx Lady Grey joined Society6 on December 9, 2013
More
i'm a sluggy lady living on lame island trying to get out west and i like to art when i feel down and this is just what comes out. i own a lot of velvet. my favorite book is brave new world and i like jellyfish, the x files, and earl grey tea.
bravewnewgurl.tumblr.com
questions or requests contact my email xx
Lady Grey joined Society6 on December 9, 2013.
Lady Grey 's Store
52 results
Filter