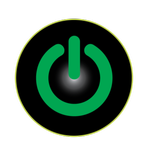 VENUTEC
VENUTEC is a Boutique Design Studio specializing in representing local artists and photographers and using their arts and photos into everyday products such as Posters and Advertising and Marketing materials, T-Shirts, Computer and Tablet cases, mugs, and plates, and many other products. We aim to support local artists and photographers by giving them a chance at a continuous income from their creation by having them as active partners in our design production. Therefore, their creations are not one time buy and sell, but rather a meaningful and reliable monthly income. Help us support local Artists and Photographers in Northern Virginia and beyond. VENUTEC joined Society6 on February 6, 2014
More
VENUTEC is a Boutique Design Studio specializing in representing local artists and photographers and using their arts and photos into everyday products such as Posters and Advertising and Marketing materials, T-Shirts, Computer and Tablet cases, mugs, and plates, and many other products.
We aim to support local artists and photographers by giving them a chance at a continuous income from their creation by having them as active partners in our design production. Therefore, their creations are not one time buy and sell, but rather a meaningful and reliable monthly income.
Help us support local Artists and Photographers in Northern Virginia and beyond.
VENUTEC joined Society6 on February 6, 2014.