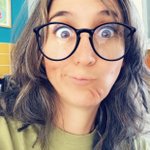 Veronica Galbraith
I am a designer, originally from Colombia and now living permanently in Cornwall, UK.
I graduated in Product Design 20+ years ago but since then have mostly worked in graphics for print and web. A few years ago I decided to specialise on Surface Pattern Design and I'm loving it!
I design prints with bold graphic elements, striking colour combinations and a playful attitude.
I also author the blog pitter-pattern.com, a blog about Surface Pattern Design, where I feature my favourite designers, share industry news & resources and my latest design activities.
Find me at verogalbraith.co.uk and follow me on Instagram @verogalbraith
Read more
Veronica Galbraith's Store
Filter