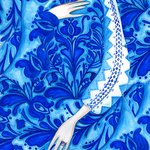 Veronica Angelescu
Hi there! My name is Veronica and I am a freelance graphic & web designer, illustrator and handmade stuff maker with a huge love for details.
I get inspiration through everything that surrounds me like people, animals, nature, books, music, daily life.
I use my creativity to bring a fresh inspired approach to all the projects I work on.
Thank you so much for being here! You can check out my website here: veronicaangelescu.ro
Read more
Veronica Angelescu's Store
Filter