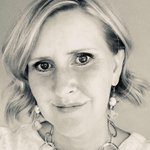 Vetmari
Hi, I'm Yvette Marie Jones (Vett•Marie = Vetmari), a graphic designer, illustrator, surface pattern designer, and photographer from Utah, USA. My artwork is inspired from vintage and antiques, botanicals, fashion, travel, and food. Follow me online: http://www.vetmari.com Instagram: @Vetmari Facebook: Vetmari Twitter: @Yvette_M_Jones Vetmari joined Society6 on July 26, 2013
More
Hi, I'm Yvette Marie Jones (Vett•Marie = Vetmari), a graphic designer, illustrator, surface pattern designer, and photographer from Utah, USA. My artwork is inspired from vintage and antiques, botanicals, fashion, travel, and food.
Follow me online: http://www.vetmari.com Instagram: @Vetmari Facebook: Vetmari Twitter: @Yvette_M_Jones
Vetmari joined Society6 on July 26, 2013.