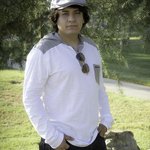 Victor-Castillo
Victor Castillo is an individual with over 12 years of art experience, as well as 5 years in photography exposure. For Victor, art and photography are not just recreational activities, but a unique passion that he has improved through training and learning. In order to perfect his craft, Victor studied at the University of California, Riverside, and received a Bachelor of Arts degree with a major in Art Studio. His education has only enhanced his natural skills and talents, which include mastery of Photoshop, Illustrator, Lightroom, and other computer software. This experience allows him to easily transition between digital and traditional art and photography. Having lived in Mexico for 15 years, Victor is also aware of many cultural nuances and styles, which is reflected in his multifaceted work. Anything and everything is possible for Victor; his imagination knows no limits. Victor's natural talent at viewing the beauty and best angle in anything makes him a young, but dedicated and exemplary individual, evidenced by his artwork and photography. His ability to incorporate traditional painting techniques with modern photography and technological software allow him to produce exciting and powerful new work that is certain to impress his viewers. Victor-Castillo joined Society6 on September 9, 2014
More
Victor Castillo is an individual with over 12 years of art experience, as well as 5 years in photography exposure. For Victor, art and photography are not just recreational activities, but a unique passion that he has improved through training and learning.
In order to perfect his craft, Victor studied at the University of California, Riverside, and received a Bachelor of Arts degree with a major in Art Studio. His education has only enhanced his natural skills and talents, which include mastery of Photoshop, Illustrator, Lightroom, and other computer software. This experience allows him to easily transition between digital and traditional art and photography.

Having lived in Mexico for 15 years, Victor is also aware of many cultural nuances and styles, which is reflected in his multifaceted work. Anything and everything is possible for Victor; his imagination knows no limits.
Victor's natural talent at viewing the beauty and best angle in anything makes him a young, but dedicated and exemplary individual, evidenced by his artwork and photography.
His ability to incorporate traditional painting techniques with modern photography and technological software allow him to produce exciting and powerful new work that is certain to impress his viewers.
Victor-Castillo joined Society6 on September 9, 2014.