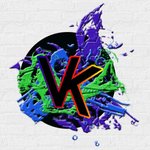 Victoria K
I'm a current college junior with a passion for graphic and web design. I love taking pictures anywhere I go and enjoy sharing them with the world. If you would like a personalized print regarding a quote over pictures or designs, let me know! I love working with Photoshop and am open to ideas. Victoria K joined Society6 on May 25, 2013
More
I'm a current college junior with a passion for graphic and web design. I love taking pictures anywhere I go and enjoy sharing them with the world.
If you would like a personalized print regarding a quote over pictures or designs, let me know! I love working with Photoshop and am open to ideas.
Victoria K joined Society6 on May 25, 2013.