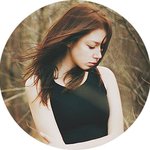 Victoria Sadovska
Hi :) My name is Victoria Sadovska, Born in 1992 in Latvia, now living in Belarus. I am freelancing as an Illustrator and graphic designer. Moleskine addiсted :) Prefer to work using ink, pencil and aquarell with a further computer editing. victoria.sadovska.work@gmail.com Victoria Sadovska joined Society6 on August 12, 2013
More
Hi :) My name is Victoria Sadovska, Born in 1992 in Latvia, now living in Belarus. I am freelancing as an Illustrator and graphic designer. Moleskine addiсted :) Prefer to work using ink, pencil and aquarell with a further computer editing.
victoria.sadovska.work@gmail.com
Victoria Sadovska joined Society6 on August 12, 2013.