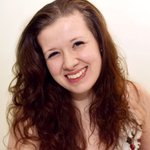 Victoria Livolsi Photography
Thanks for checking out my photography! My name is Victoria. I have always been fascinated by the concept of taking pictures, but in 2008, I developed an interest in photography as an art. Nature and still-life are the styles I typically focus on, but I enjoy portraiture as well. I have also done work with sports photography, pet portraits, and a variety of other styles and subjects.
In 2011, I realized that photography had become my way of processing the things I was going through in my life. This may sound odd, but the best way I can explain it is that some people write songs, some poetry; some people paint or dance or play a sport; I take pictures. Robert Hayden said, "Art is not escape, but a way of finding order in chaos, a way of confronting life." That is what photography is to me: finding order in the chaos, and finding beauty in the ordinary. Everyone has their art, and photography is mine. It is an incredible blessing to do what I love and have other people enjoy it as well. If you'd like to see more, feel free to visit my website: victorialivolsiphotography.com.
If you ever have any photography related questions, just ask. Photography has helped me in my life and I want to use it to help others, even if it's simply by giving photography advice.
Read more
Victoria Livolsi Photography's Store
31 results
Filter