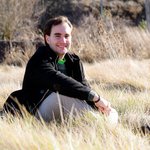 Victor Ramon
I'm an architect, but photography has always been an important part of my life since my father show me how to process an analogical film. I enjoy going out with my camera everywhere because you don't know where inspiration can find you. You can see my website/portfolio at http://nadrilsan.com/ Victor Ramon joined Society6 on July 30, 2014
More
I'm an architect, but photography has always been an important part of my life since my father show me how to process an analogical film. I enjoy going out with my camera everywhere because you don't know where inspiration can find you.
You can see my website/portfolio at http://nadrilsan.com/
Victor Ramon joined Society6 on July 30, 2014.