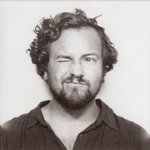 Villaraco
>> http://holavillaraco.com My name is Javier - aka villaraco- and I'm a Spanish guy living in Berlin. I am from Madrid, the coolest city in the world. I love telling stories and to express myself. I don't care how I have to do it: drawing, writing, taking pictures... Facebook> https://www.facebook.com/holavillaraco Twitter > https://twitter.com/Villaraco Instagram > http://instagram.com/villaraco Kraftwerk, Johann Johannsson, Homeland, Game of thrones, Robyn, Royksopp, Heroes, Lost, Damages, Editors, Dexter, Little Britain, T-Rex, Fringe, Desperate Housewives, Muse, Rubicon, The event, Justice, The good wife, Misfits, Eureka, Cougar Town, Florence & the Machine, Battlestar Galactica, Patrick Wolf, The Smiths, The Temper Trap, Algora, Billy Talent, Imogen Heap, The Killers, The National… Villaraco joined Society6 on September 22, 2011
More
http://holavillaraco.com
My name is Javier - aka villaraco- and I'm a Spanish guy living in Berlin. I am from Madrid, the coolest city in the world. I love telling stories and to express myself. I don't care how I have to do it: drawing, writing, taking pictures...
Facebook> https://www.facebook.com/holavillaraco Twitter > https://twitter.com/Villaraco Instagram > http://instagram.com/villaraco
Kraftwerk, Johann Johannsson, Homeland, Game of thrones, Robyn, Royksopp, Heroes, Lost, Damages, Editors, Dexter, Little Britain, T-Rex, Fringe, Desperate Housewives, Muse, Rubicon, The event, Justice, The good wife, Misfits, Eureka, Cougar Town, Florence & the Machine, Battlestar Galactica, Patrick Wolf, The Smiths, The Temper Trap, Algora, Billy Talent, Imogen Heap, The Killers, The National…
Villaraco joined Society6 on September 22, 2011.
Framed Prints by Villaraco
137 results
Filter