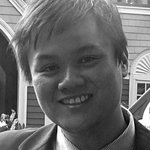 Vincent Ricasio
Vincent Ricasio is the founder and creative director for both, The Art of Lax™ (www.TheArtofLax.com) and The Art of Athletes™ (www.TheArtofAthletes.com), and has been an avid artist and lacrosse player since childhood. His artwork has been purchased for private home and office décor to end-of-the season awards, graduation and holiday gifts alike and commercial artistic material for business corporations in the United States and abroad. A native-New Yorker, Vinnie graduated with a BFA in Communications Design from the Pratt Institute of Art and Design in Brooklyn, NY. He has taught art, worked in publishing, print, trade, advertising, online media, sports and marketing agencies while executing commissions as a commercial artist and designer. His clients have included: the Fashion Institute of Technology, the New York Police Department, the State Democratic Assembly of New York, Saint David's School, South African Airlines, the medial practices of Anand/loft/Huang & Liberatore M.D., ELIA Life Technology, Green Acres Cash Management, the Warwick Hotel, the Fitzpatrick Hotel, Chorne Graphics, the New York Law Enforcement, the New York Titans of the National Lacrosse League, University Lacrosse LLC, Rahha, Inc., e7Sports.com, SportStop.com, MCM Productions, The College of Southern Maryland, Thailand Lacrosse and The Power-Tek Performance Gear Company. His artwork has been displayed, auctioned and sold at Sotheby's New York, the Society of Illustrators, Cipriani Midtown, the Kent Art Association, the Webatuck Craft Village, RIVAA-Roosevelt Island Visual Arts Association, LaxFestUSA, the Texas Lacrosse Expo/The Lax Botique, the U.S. National Lacrosse Convention, the 2012 Big Apple Pond Hockey Tournament, and international stages such as the Canada Day Box Lacrosse Event in Calgary, the 2010 ILF World Games of Lacrosse in Manchester, England and the 2012 ADH Open in Kaierslautern, Germany. His non-athletic genres can be also found at www.vincentricasio.com. He is a co-founder, president and goaltender of the Brooklyn Lacrosse Club that competes in the elite, American Lacrosse League. When not in front of the drafting table, painting easel, or computer, or out on the playing field, Vinnie enjoys cooking, watching films, going to the gym, reading history books, and traveling the world with his family, believing that his artistic inspirations are spurred by "non-artistic" activities. He lives and works in Westchester with his wife, Rachel, and their son, Reid. Vincent Ricasio joined Society6 on December 26, 2012
More
Vincent Ricasio is the founder and creative director for both, The Art of Lax™ (www.TheArtofLax.com) and The Art of Athletes™ (www.TheArtofAthletes.com), and has been an avid artist and lacrosse player since childhood. His artwork has been purchased for private home and office décor to end-of-the season awards, graduation and holiday gifts alike and commercial artistic material for business corporations in the United States and abroad.
A native-New Yorker, Vinnie graduated with a BFA in Communications Design from the Pratt Institute of Art and Design in Brooklyn, NY. He has taught art, worked in publishing, print, trade, advertising, online media, sports and marketing agencies while executing commissions as a commercial artist and designer. His clients have included: the Fashion Institute of Technology, the New York Police Department, the State Democratic Assembly of New York, Saint David's School, South African Airlines, the medial practices of Anand/loft/Huang & Liberatore M.D., ELIA Life Technology, Green Acres Cash Management, the Warwick Hotel, the Fitzpatrick Hotel, Chorne Graphics, the New York Law Enforcement, the New York Titans of the National Lacrosse League, University Lacrosse LLC, Rahha, Inc., e7Sports.com, SportStop.com, MCM Productions, The College of Southern Maryland, Thailand Lacrosse and The Power-Tek Performance Gear Company. His artwork has been displayed, auctioned and sold at Sotheby's New York, the Society of Illustrators, Cipriani Midtown, the Kent Art Association, the Webatuck Craft Village, RIVAA-Roosevelt Island Visual Arts Association, LaxFestUSA, the Texas Lacrosse Expo/The Lax Botique, the U.S. National Lacrosse Convention, the 2012 Big Apple Pond Hockey Tournament, and international stages such as the Canada Day Box Lacrosse Event in Calgary, the 2010 ILF World Games of Lacrosse in Manchester, England and the 2012 ADH Open in Kaierslautern, Germany. His non-athletic genres can be also found at www.vincentricasio.com. He is a co-founder, president and goaltender of the Brooklyn Lacrosse Club that competes in the elite, American Lacrosse League.
When not in front of the drafting table, painting easel, or computer, or out on the playing field, Vinnie enjoys cooking, watching films, going to the gym, reading history books, and traveling the world with his family, believing that his artistic inspirations are spurred by "non-artistic" activities. He lives and works in Westchester with his wife, Rachel, and their son, Reid.
Vincent Ricasio joined Society6 on December 26, 2012.