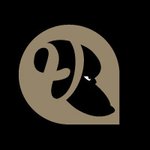 Vincent Roché
Vincent Roché is a freelance French art director & illustrator based in Paris. Born in the 80s, Vincent, surrounded by images and pixels, grew up drawing his favourites heroes, cutting, modifying, editing, observing, exploring and creating the image, a passion that now nourishes his works. Web = www.viins.net http://www.behance.net/viins Vincent Roché joined Society6 on January 26, 2013
More
Vincent Roché is a freelance French art director & illustrator based in Paris. Born in the 80s, Vincent, surrounded by images and pixels, grew up drawing his favourites heroes, cutting, modifying, editing, observing, exploring and creating the image, a passion that now nourishes his works.
Web = www.viins.net http://www.behance.net/viins
Vincent Roché joined Society6 on January 26, 2013.
Canvas by Vincent Roché
4 result
Filter