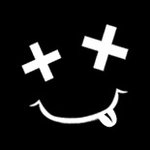 Vincent Tan Teck Wee
Hi! My name is Vincent Tan Teck Wee.
Drawing and painting has been my passion and hobby since i was a little boy. I was inspired by the art and illustration in games, comics and films, and thus fuel my interest and propelled me towards the field of Digital Art.
I am a Graduate in Illustration, 3D Modeling and Web Design.
I am also an Artist that is passionate about what he does!
Read more
Vincent Tan Teck Wee's Store
28 results
Filter