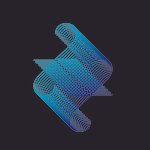 22-M
QUI? Nous sommes un collectif de jeunes designers. QUOI? Nous réalisons chaque mois un nouveau fanzine, et produisons des lampes et des carnets. Nous tenons aussi un tumblr où nous partageons nos illustrations, photographiques et expérimentations visuelles en tout genre. Suivez-nous sur Facebook! WHO? we are a collective of young designers. WHAT? we make fanzine, lamp and notebooks. Also you can see our drawings, photographs, pictures on Tumblr. Follow us on Facebook! 22-M joined Society6 on December 12, 2014
More
QUI? Nous sommes un collectif de jeunes designers. QUOI? Nous réalisons chaque mois un nouveau fanzine, et produisons des lampes et des carnets. Nous tenons aussi un tumblr où nous partageons nos illustrations, photographiques et expérimentations visuelles en tout genre. Suivez-nous sur Facebook!
WHO? we are a collective of young designers. WHAT? we make fanzine, lamp and notebooks. Also you can see our drawings, photographs, pictures on Tumblr. Follow us on Facebook!
22-M joined Society6 on December 12, 2014.
22-M 's Store
20 results
Filter